Catering services for various occasions
We offer catering services for a wide variety of corporate and private events of various sizes. Our most popular operating area is the Kirkkonummi region, but we also bring our services to other parts of the capital region. In addition to our tasty food, you can also rent dishes for your occasion. If necessary, you can book competent catering staff from us to ensure the smooth success of the event.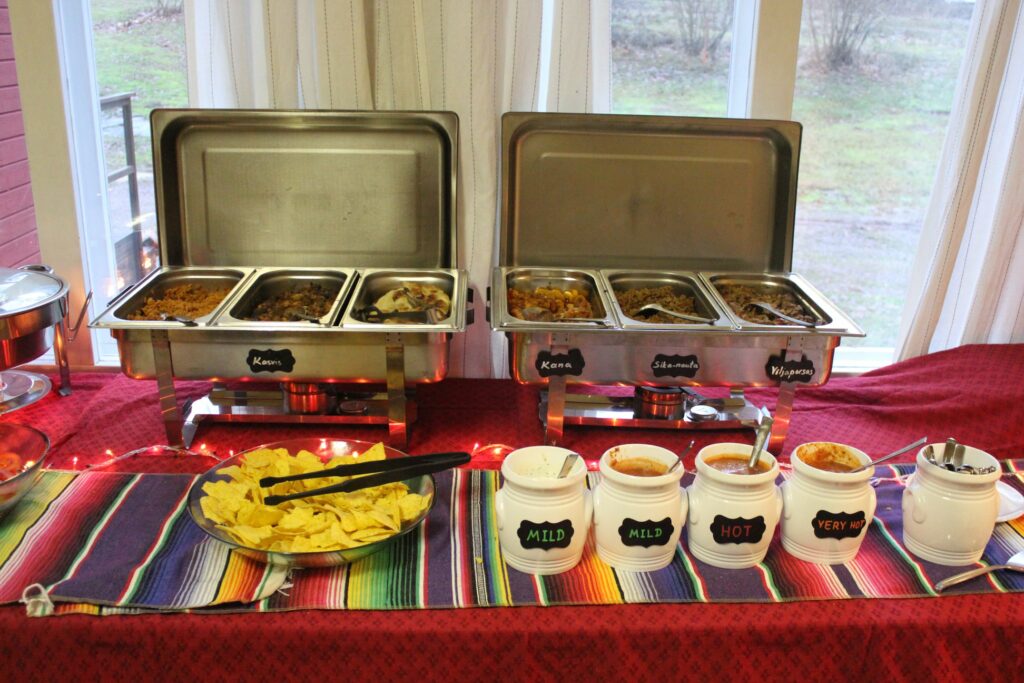 From us you get a traditional catering service, where food is brought to the place to be served as a buffet table. The price is then based on the number of diners agreed in advance together with the customer. Alternatively, you can order catering, choosing individual dishes to serve. In this case, we price based on the kilo quantity and ready portion sizes.
When ordering, you can choose a ready-made menu option or assemble it individually from our options. If you need any changes to the catering of your event, don't hesitate to ask us. We will be happy to customize the package that suits you!
info@miti.fi
+358 (0)50 5939124